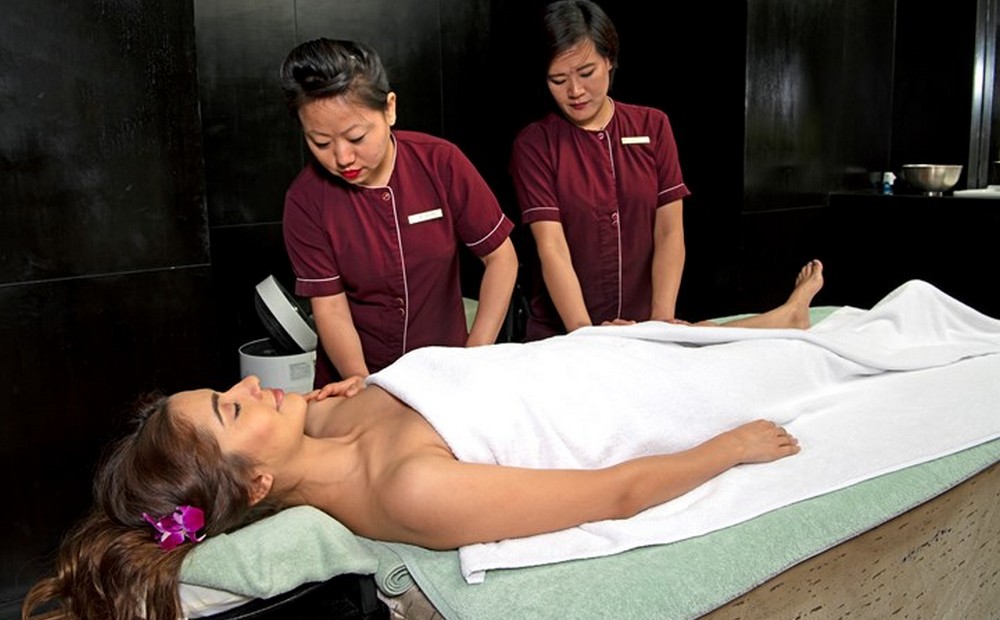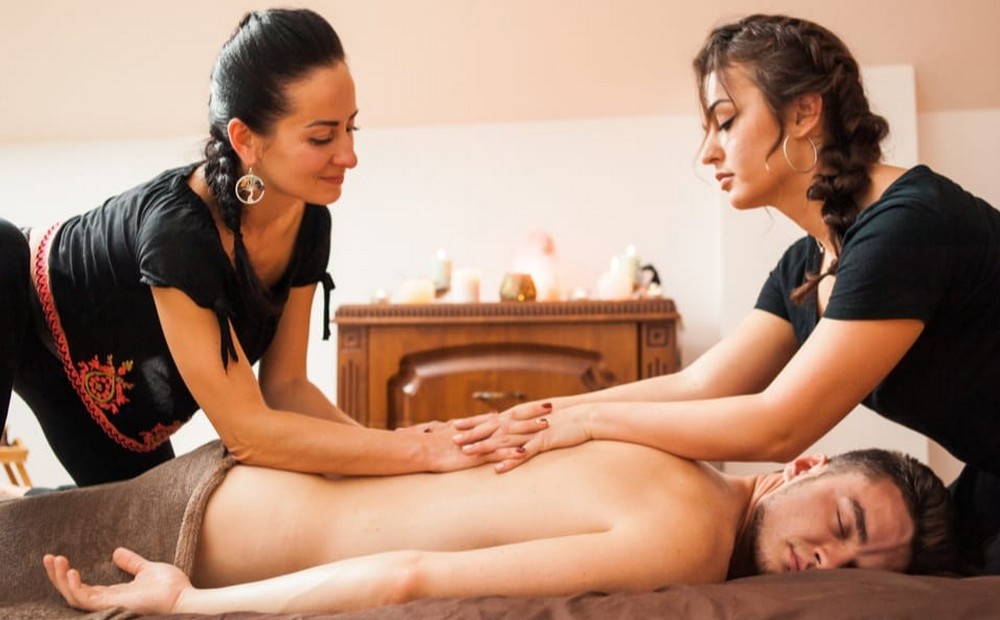 If getting one treatment from a single masseuse can be amazing, imagine receiving a four hands massage at Amani Spa in al Manhal near to al wahda mall - Abu Dhabi where you get four hands massage at good price Performed by two masseuses at the same time often with synchronized moves which doubles the pleasure of a massage session
Get best feeling when you try four hands massage service at Amani Spa , where The professional, friendly and well-trained massage therapists for this type of massage service , which it is a kind of massage that has 2 masseurs or therapists for one client. They practice synchronized technical massage movements and apply the same pressure and pace on both sides of the body (left and right ) which increases the level of muscle relaxation and massage benefits.
Schedule Your Four Hands Massage in Abu Dhabi Today at Amani Spa in al Manhal near to al wahda mall To book an appointment for a four hands massage near to al wahda mall , you can contact us on +971585983866. We are also available on WhatsApp on the same number.
Book Now
two therapists use the best muscle friction techniques to release tension from the body, realign tissues, and heal muscles. When you visit and choose the best four hands massage services near Amani Spa, you will get all the offers of four hands massage in Al Nahyan, because our goal is the health of the customer first. Two therapists in Abu Dhabi take care of your comfort to ensure a unique full body massage experience. You will find the difference.
Book Now